Today we take a look at the future of business payments. New technologies are transforming the business world and people's lives, offering creative solutions that provide fast, clear and comprehensive control over corporate, purchasing and virtual card activities.
The advancements that technology has made in the 21st century are stronger than ever, which has enabled and encouraged the development of entirely new needs and payment options. From artificial intelligence software to mobile devices, technological advancements are responsible for the evolution of the way we do business.
Digitally transformed customers now have new expectations for all aspects of payments, and as they become more familiar with faster and more convenient retail payments, it is expected that they will demand similar services in commercial transactions. Commercial and business expansion in the future will include improved control, automation and process efficiency, as well as detailed insight into card data.
Challenges of the modern market
E-commerce, prepaid cards, contactless payment, NFC (Near-Field Communication), POS (Point of Sale), cloud, mobile payment etc. are some of the terms that are slowly becoming part of our everyday life and were completely unknown at the beginning of this century.
In the middle of the last century the first cards came into use, today it is impossible to imagine our lives without them and they represent the basis of the modern way of payment and the foundation of all payment technologies that are coming our way.
Payments via the Internet and mobile devices are increasing year on year, indicating the evolution of an environment from which cash and cash equivalents are slowly disappearing, with the greatest focus on the security of transactions and card data.
From a business perspective, the evolution of the card industry and new technologies poses significant challenges for banks, which are the main contributors to the card industry. They need to provide their customers with modern and secure smart platforms for efficient management of transaction processes.
A new growing trend – Application Economy
Such a major transformation of payment services was influenced by the PSD2 Directive (Payment Services Directive), which came into force in mid-September 2019 in European Union and introduced many innovations to the world of payments.
PSD2 is mainly based on very strong user authentication (SCA – Strong Customer Authentication), with the aim of protecting users of electronic or digital payment services. This mandated at least two of the three existing types of identities – PIN, password, biometric prints and the like – before a payment is approved.
PSD2 also requires banks operating in the EU to transmit all data they hold on customers in a standardized and secure way so that it can be used over the Internet by other authorized organizations and businesses. In practice, this means that banks keep data about our income and expenditure, accounts and loans, how we pay utilities, how much and where we withdraw cash, where and how we are insured, how and how much we save, and so on.
Here are some of the models of smart payment
Carat 24 transaction management: authorization system, protocol converter, management of security keys, cards, accounts, risk and fraud, and clearing and settlement, highest level of security, integration with a call center or answering service (authorization, activation / blocking of cards, etc.) and connection to external systems (CRM, billing, ERP,…), and reporting module.
Seven Pays
mShop (retrieval of content from various external systems that can be paid) and content management (management of content / catalogs) and mWallet (storage of various payment instruments: Payment Cards, Prepaid Accounts / Cards, Closed Loop Solutions, IBAN, and making payments in real time via the selected payment instrument).
Advanced payments
PSD2 PISP, SCTinst – instant order execution and payment in P2P, P2B, B2B, B2P, P2G, B2G and segments eGood (vouchers) and payment via a deposit account.
Smart POS – acceptance of bank payment cards (Maestro®, Mastercard®, Visa®, American express®, Diners club® and others, through contact and contactless method), and sale and payment of eGood (vouchers), payment through new methods: 1D & 2D code, QR code, cryptocurrencies and business applications (checkout, loyalty programs, fiscalization, storage…).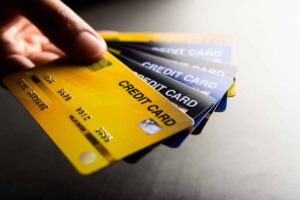 SAAMS – SAAMS (Secure Android Application Management System) is an advanced solution for the secure management of Android applications on the SmartPOS terminal.
Although under the PSD2 directive will become available to other companies, this will only be possible according to the wishes, approvals and agreements between customers and banks.
For example, telecom companies will create their own application to pay for their services and this application, thanks to the directive, will access your bank account and withdraw money with your permission to pay for the service without an intermediary.
Application economy
Precisely because of this described feature, many analysts around the world are already talking about the "application economy", which they assume will soon spread like wildfire across the planet. Although digital banking includes Internet or online banking, mobile banking, electronic banking and the like, it is not just that, i.e. it is not just based on payment services.
The term also means that you can pay for services, but also apply for a loan or an overdraft without physically going to a bank branch, or you can do all this through the so-called virtual stage. The advent of digital banking marked a revolution in business payments, paving the way for the development of the application economy.
Every business that thinks about how to communicate with its customers decides to go the way of applications. Experts believe that every business is tied to a software business because the way a business communicates with its customers is increasingly tied to a special personal relationship that the business has with them. This connection is based on their mobile device as the most personal device the customer owns. Every interaction takes place through an application on that mobile device, which is then sent back to the corporate headquarters and its database.
Needs of modern customers
Today, customers are looking for a type of relationship with a company, such as a bank, that is one of trust, where they get what they want, when they want it, but also the need to take care of their data and manage their relationship over time.
The emergence of digitally literate customers has brought with it new expectations in all aspects of the payments industry. As customers have become accustomed to faster and more convenient retail payments, they are expected to demand similar services for commercial transactions. The future of commercial and business expansion is predicted to be in the hands of dynamic issuers, i.e. banks, to whom Mastercard has offered the Commercial Accelerate program for this purpose.
The goal of the innovative services and tools is to enable banks to upgrade commercial business service cards to provide greater value to their business customers as they generate new revenue.
Invoice Crowd simplifies invoicing, expense tracking and accounting, saving you time and money. Generate a professional invoice in seconds, regardless of which system you use to receive your transactions.