Invoicing software is a computer program that lets you to create professional looking sales invoices. It's like having your own personal "invoicing ninja" on your side.
You know, there are so many people who will gladly create an invoice for you (for a fee) that you'd almost think there was something wrong with you if you wanted to do the invoicing yourself.
Do not be a fool. If you can effortlessly and easily do something yourself, there is no need to pay someone to do it for you. That's one of the secrets to success, you know. It does not matter how big or how small the task is. If you can do it yourself, then you should do it.
Similarly, if you can hire someone who will do the work for a reasonable price, then you should hire them. But anyway, let us say you don't want to hire an outside service provider to do your invoices. It is necessary for you to have easy-to-use software that will allow you to create professional-looking invoices.
Why you need Invoicing Software?
Because it's the easiest, fastest and most convenient way to earn money from your work. Invoicing Software helps you manage your daily transactions.
The faster you get your bill and the faster you get paid, the more free time you have to do other things that need to get done. The end result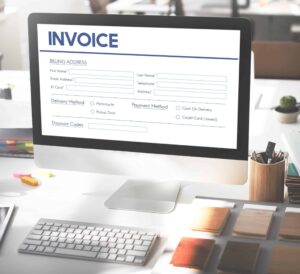 is more profit for you. And remember, using good invoicing software only takes a few minutes. Using bad invoicing software or no invoicing software at all will take hours, maybe even days or weeks. Even after spending hours crafting the perfect sales message, you may discover (too late) that your customer does not want to pay you.
Without being careful, you may find yourself paying thousands in "processing fees" to various credit card companies, banks, and collection agencies. It's a nightmare scenario for any business owner. But it's a nightmare scenario that can easily be prevented with good invoicing software.
It's much cheaper to keep your customers than it is to try to get new ones. But it's also much more expensive to have an unpaid invoice sitting on your desk. A large number of these invoices, can significantly affect your cash flow and therefore your ability to grow and expand your business. Many unpaid invoices also cause you to lose respect in the eyes of your customers. This has a negative impact on your profits. In contrast, you build a solid reputation for being responsible when you pay your bills on time (and sometimes even when you don't).
Seven reasons why you need Invoicing Software:
Where ever you are, your software comes with you
You have access to a computer and a connection to the Internet? Using good invoicing software is easy. All you need to do is open your program and start typing. But using good invoicing software is much more than just typing in couple of lines of text. You should also consider how you want your customer to respond to your sales message. Will he have to fill out a form? Pay with a credit card? Send you a check? All of these things need to be considered.
No paper needed
Online invoicing software is a lifesaver. It saves you time, money and effort. Paperwork is stored in the cloud and is accessible from any device at any time. With this feature, retailers can save time and money by invoicing online. And of course – with Invoicing Software you go green.
Invoicing Software like Multitasking Machine
Some people think multitasking is a myth. That's not the case. Multitasking is a real thing, and it's why so many people work so hard. If you invest in invoicing software, you can issue multiple invoices or statements at once. This is also why you can get more work done and save time at the same time.
Cash flow tracker
You can use Invoice Software to find out what payments your customers have made so that you can spot irregularities easily. Simply open your program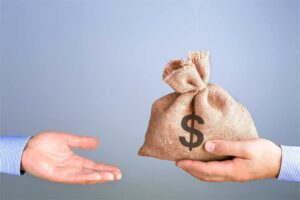 , start typing, and let the magic happen. In addition to that, you can also identify new marketing opportunities with a bird's eye view of your business. So, there you go.
Payments on time
This software will help you automate your invoices. In the past, sending invoices was a tedious task. Your invoices can now be sent within a few days thanks to this software. This will ease the strain on your cash flow and help you meet payments before or on their due date. Also, mechanized process ensure that errors in data entry are prevented.
Improves communication with your clients
Business success is about exceeding your customers' expectations. It is essential to know your customer inside and out in order to exceed expectations. Success here is achieved through effective management of customer data. Good invoice software allows you to store all your data in one location and archives it securely. Who could ask for more?
Automation, systematization and so much more
Your customers want you to be modern and up to date. Keeping your business software up to date with the latest technology will keep you ahead of the competition. Using an online invoicing software, you can automate multiple business processes. Since the software has the ability to import and export data from other programs and applications, it is no longer necessary to worry about manually entering and updating data.
These seven tips and tricks are more than you need to make your decision in the right way. Invoice Crowd simplifies invoicing, expense tracking and accounting, saving you time and money. Instantly create professional-looking invoices.
Send out professional invoices and estimates, in a secure channel. No surprises or hidden fees when choosing from our pool of customizable invoice templates.
By automating invoices, expense entries and other income entries, you'll be able to automate your workflow in a matter of seconds. Like now – you are just one click far a way to your better Invoicing future.