Do you want to expand your business to a foreign market and are you in the service industry? In fact, why not? Services account for 23% of global trade and 45% of world trade (Trade Map), so there is still room. Internationalization of companies can bring a nice increase in profit and you should take a chance at it if you have an opportunity.
Tourism accounts for the largest "service export" share of many touristic countries, and sometimes followed by transportation services, the ICT and gaming industries, etc.
4 Types of exported services
When we look at services exports, we need to know that there are 4 types of services exports:

1. only the service crosses the border
The service provider is located in his country and the recipient of the service is located in his country and all communication is done by phone or online. This type of service export is most commonly used by market research agencies, architects, the ICT industry and various marketing agencies.

2. the client of the service crosses the border to consume it
In this case, the service provider is the host and offers the service on the territory of his country. This type of export is found in tourism, healthcare, etc.
3. business presence in another country
This type of export involves opening a subsidiary, branch or representative office in another country and requires good market research, knowledge of local laws and the benefits you can obtain by creating new jobs.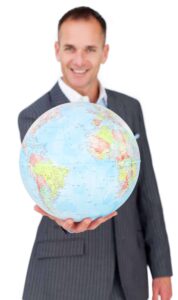 In this case, it is best to contact a market research agency that will give you a complete picture of the market, show you all the advantages and disadvantages, and familiarize you with the challenges that await you.
Some countries, such as the United States, offer free market research and an overview of all the benefits you will receive if you create new jobs. Benefits vary from state to state and depending on the business you operate.
Of course, there are commercial agencies whose services you pay for, but in addition to market research, they also offer the service of establishing a branch office in your name and starting a business that will lead to your arrival in the United States. The benefits offered by the various states range from tax breaks to wage replacement benefits.
4. an employee crosses the border to provide a service in another country
a. By relocating employees within the company. A common occurrence in multinational companies where the transferred worker remains an employee of the parent company, which pays him or her a salary.
b. Business travelers. An employee goes to another country for a certain period of time to establish a business, supervise work, etc. Usually this is for a shorter period of time.
c. Contracted service in a foreign country. When the company is not present in another country, but someone must physically come to provide the service – e.g. furniture assembly.
3 steps of internationalization of companies in the service industry
Once we have determined what type of export is best for us, we need to take the following steps:
Step One: Create an export plan
We need an export plan to determine the current state of our business. It must show us where we really stand, what resources we have and whether we have room to expand into new markets.
Step Two: Market Research
The market research should provide answers to the following questions:
1. whether there is a demand for the service we offer in the desired market,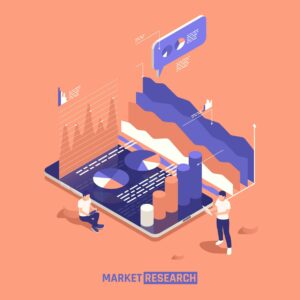 2. market value and size,
3. who our competition is,
4. and in terms of demand and competition – whether it is worth entering the desired market.
As we mentioned earlier in the text, it would be ideal if we could hire a market research firm within our means to provide answers to our questions in a short period of time.
There are also agencies that, in addition to market research, offer the possibility of registering a subsidiary/company, establishing a representative office, hiring employees, and setting up a business until you arrive and pick up the keys (export type 3) or looking for business partners (types 3 and 4b).
Step Three: Entry into a foreign market
a. Independent entry into foreign markets (export types 3 and 4).
If we have chosen export type 3 by opening a representative office/branch/subsidiary, it is very important to research the market and the competition, find out where our competitors operate, if there are advantages we can gain by hiring local labor, etc. Some countries entice investors with various tax incentives to subsidize part or even all of a worker's salary.
b. License
If the brand is well developed in the domestic market or a special/different way of providing a certain service has been developed, we can protect it with a license and enter new markets by selling a license.
This can be intellectual property, designs, copyrights, processes, etc. Examples include companies like Disney or Microsoft.
c. Franchise
Similar to licensing, but the franchisee must operate according to the franchisor's business model, while the franchisor provides know-how, organizes marketing, etc. Franchising is applicable to all activities. The most famous franchises in the world are McDonald's, Subways, KFC, Dessange beauty industry, etc.
d. Representative
We can also enter the foreign market through an agent. A person who recommends us in the market and works for a commission.
The advantage of this way of entering the market is that it is one of the cheapest ways to enter the market and is suitable for small companies. However, the disadvantage is that the agent offers more brands/services and his focus is scattered.
When choosing an agent, make sure that your service fits into their portfolio.
e. Distributor
It is not so strong in the service industry, it is mostly services related to the distribution of goods. It is applicable to transportation services.
f. E-commerce
The future. The world is becoming one market, on the screen of your computer, tablet or cell phone. It is ideal for export types 1 and 2, and to some extent for types 3 and 4. Depending on your activity.
Future is here
Although everything is getting easier and faster and can be done from the comfort of your home or office, there are still local regulations in certain markets that you need to be aware of.

It is desirable to have a localized website and/or web store in one or more foreign languages. In foreign markets, quality customer support is very important, and it would be ideal to have a local spokesperson and operate on local time. Of course, with a local phone number.
Whether you offer your services in the virtual world or you or your customer have to physically cross the border to use the service, the pages of WEB and social media presence are essential, as this increases the visibility of your brand and your company.
Simply put – if you are not online, you do not exist.
Mr. Fairs
Last but not least, do not forget about trade shows. Whether in virtual or real space, trade shows are still a place where your brand's visibility increases, new acquaintances are made and business is done.
And don't forget – simplified Invoicing with Invoice Crowd.