One of the most common questions is how to make money, especially that extra one that would push us to a higher financial level and allow us some things unavailable for our budget.
So the question is, how to make money from the couch?
You can't! Sit at the table, open your laptop and dedicate yourself seriously to earning money, it's easier to give up on the couch, checked. Don't hope to start making a lot of money right away. Certain things take between 6 months and two years of effort to see the first results. Just be persistent and learn. Learning is an important part for online jobs.
First things first! Decide what you can offer to the online market.
Online teaching
Websites like Skooli, Tutor Me and Tutor.com provide resources to enter the online teaching space. While you don't need to use a platform like this, they provide a lower place of friction to enter the market. You can also search for online teaching gigs on various other sites like Upwork, Freelancer and many others. What kinds of things can you teach online? You can easily teach subjects like math or science while teaching a language if you are bilingual. You can also teach musical instruments such as guitar or piano, as well as a range of other subjects.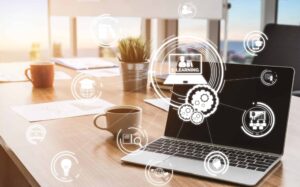 Become a virtual assistant
One easy way to make while working at home is to help others complete tasks as a virtual assistant. If you have highly organizational skills and can manage your time properly, then a virtual assistant represents a low level of friction in the digital services industry. You can easily perform these functions online, no matter where you live. Be an assistant and make money online.
Selling on eBay or Craigslists
A large subset of our company generates revenue on a full-time basis by selling items on Craigslist and eBay. You can do this by selling your items, or you can help sell to other people and take a small commission. Selling on eBay offers more friction than Craigslist and you'll need to establish solid reviews before you start selling items with high tickets.
Sales of services on Fiverr
Fiverr has grown significantly. Today it is a huge market where you can sell almost any service. This is great if you want to make money online as a digital nomad or even while sitting at home on your laptop while in your pajamas.
What specifically can you sell on Fiverr? Everything from graphic and design services to digital marketing, writing and translation services, video and animation services, music and sound, program and application development, business services and lifestyle services.
Cryptocurrencies trade
As the digital world evolves, so does our currency. What seemed like a novelty yesterday will eventually become the preferred medium for payment instead of money. The Gallop poll found that 10 percent of people claimed to use cash as their preferred payment method in 2016 (down 19 percent in 2011). Although crypto currencies are still relatively new, they will eventually become the standard. Bitcoin and Etherium today could be the primary cryptocurrency platforms, but the US dollar will eventually become the digital dollar by exploiting the blockchain. You can take advantage of the current boom in cryptocurrency by trading them through platforms like eToro and Kraken, among many others.
.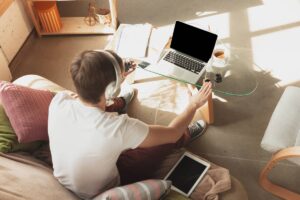 Launch an e-commerce site
E-commerce is booming. Some leading online retailers, such as Neil Patel and many others, use e-commerce to make small fortunes.
This goes back to implement sales flows into your e-commerce. In fact, much of what people think of traditional stores that building an e-store takes months or even years and costs too much is simply not true. Make money online can be a simple thing if you know what to sell on it.
Start your own blog
Blogs are very likely one of the best ways to generate passive income online, even while traveling the world. While starting a blog may be easy, you will need to put in your work and effort to reap the benefits. Plant the seeds now to enjoy the harvest later.
Social media management
Managing social media is a great way to generate income by working at home. With the proliferation of social media, businesses are moving to find their way ahead of prospects. However, most companies do not understand how to increase exposure. This is your opportunity to start work from home and make money online.
Affiliate marketing
Affiliate marketing represents a very low entry friction in selling products online. Although you need some kind of audience to sell these products or services, you can make significant money while you work at home doing this. Some products or services have very high earnings per click. This means that if you play your cards right, you could easily make big profits from conversions by redirecting traffic to certain offers as long as you target the right interests. Second step is decision how much money your time is worth.

So, waste no more time. You can do it, you just need to try – work at home and make some money online and use Invoice crowd tools to make it easier.