If you ask many successful entrepreneurs when they started working, when was the first time they learned how to make money, almost all of them will answer that they were a teenager.
Whether you only do something during the summer or during the school/student year, working during your school years will give you a great advantage when you finish school and enter the job market. And maybe you'll start your own business.
What can you do from time to time to make money (i.e., buy something you want or take a trip) without sacrificing your studies or going out with friends?
Here are some ideas on how you can make money as a teenager or student:
1. Marketing on social media
Do you spend a lot of time on TikTok, Instagram or YouTube? If you have a significant number of followers on your profiles, you may be able to offer your knowledge to others who also want to become known on these social networks.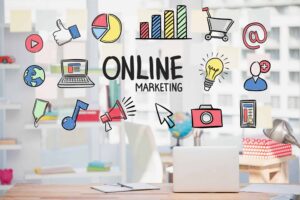 Brands are especially interested in positioning themselves on TikTok, and you can be their guide through this network for young people, sharing tips and tricks on how to become popular and take advantage of TikTok's opportunities.
In addition, you can be a brand ambassador for someone in one of the social networks, bringing a brand closer to others. We all know that they like to communicate with people, and with like-minded people and those who have common interests. Therefore, it is a great opportunity for all brands that want to get closer to young people to hire young people to communicate with the target audience.
2. Content marketing
Watch a lot of content, but also produce content independently for social networks, increasingly popular video content, offer your services to an agency or brand. Get hired at least on a trial basis for the three summer months, dare to be different and have youthful content created by young people.
Not sure how to get started or who to reach out to? Offer your services through various groups that bring together professionals in the field of digital marketing, for example, the Facebook group "Social Media." Yes, I know, Facebook probably is not your thing. But on Facebook, just like on LinkedIn, there are those 30+ who have their own businesses and who could hire you.
3. Babysit
Babysitting is a service that is in high demand, but it is also a very responsible job. If you do not have experience with children, like your younger sisters and siblings, this job might not be the best for you, because you might be surprised at what all babies and children need. Do you know how to change a diaper? Or do you like to play with Lego bricks and read the same story 10 times in a row?
Sometimes parents ask for babysitting services while they are out and the child is asleep, so you do not really have (much) work there, and if the child is older, all the better when he wakes up. Ask your neighbors if they need a babysitter. The service costs about $30 per hour.
4. Window cleaning at gas stations
One of the most lucrative summer jobs is washing windows on cars for a tip. No wonder there is such a rush for these jobs. In fact, with this job you can earn up to $1,000 per month.

5. Making and selling handicrafts
If you are creative and like to make jewelry or something similar, try to make and sell your works.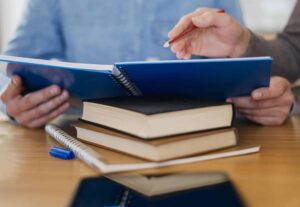 6. Giving lessons
Many children need lessons in a variety of subjects, and math and foreign languages are among the most sought after. If you are good at it and are no stranger to explaining to someone slowly and with understanding how to learn better, offer lessons. You can also keep the instructions at home, when your parents are at home, if you are afraid to enter an unfamiliar house.
7. Walk dogs / keep cats
The increasingly popular service of walking dogs and herding cats is a great job for anyone who enjoys working with animals. There are several companies that specialize in this business, and some of them are always looking for students to work there, especially during the summer months.
"PetsOnly" is an example of such a company, which was founded by a girl who occasionally walked other people's dogs and looked after cats while she was studying veterinary medicine, and turned it into a lucrative business.
8. Painting and sculpture courses
If you are talented in painting or sculpture, can you teach someone the techniques you have mastered? Perhaps a company asks an academy student to teach painting and sculpting classes in the evenings or on weekends?
9. Teach music
Are you good at playing the piano, guitar or drums? Many other young people and students would like to learn to do so, but sometimes they do not have time during the school year, so use the summer to teach them. For some, the problem may be a lack of space and instruments to get started, others are afraid of formal lessons and are looking for a peer to teach them. They are here to fly in!
10. Delivery
If you ride a bike, you can try your hand at being a food delivery person for some of the popular services in your town. Not only will you make money doing this, but you'll be exercising. Not only will you become more physically fit, but you'll also learn about the art of tipping.
We believe that the attitude towards money should be learned from the beginning, so that one day children will be aware of its value. The importance of planning as well as tracking what is earned and spent is one of the most important points. The Invoice Crowd team is always there – to keep up and grow. Invoicing, expense tracking and accounting saves you time and money.