Time management – do you know why is it so important?
To be more specific, do you:
– sometimes feel like you don't have enough hours in the day?
– run for taxpayers every day, and do you feel busy all day?
– have the impression that at the end of the day the list of things and completed tasks is not filled enough, and you are tired and frustrated from work?
– feel exhausted even after working hours when you are "greeted" at home by bills, kitchen, children and other obligations?
If you find yourself in any of the above sentences, you probably have time management problems.
When life gets complicated, commitments accumulate quickly and create stress.
How do you explain time management skills?
Time management is defined as the ability to plan and control commitments, plans, and daily goals. Most people think they can manage time effectively by sleeping a little shorter for a few days and working a little longer.
73% of Americans do not get enough sleep, and 54% of them cite stress as the main reason for insufficient night's rest.
What are some good skills for managing time?
Effective time management can not only help you find more hours in the day and adequate night rest, but also in reducing stress levels and anxiety. While successfully adopting time management strategies requires rethinking your values ​​and priorities, making such lifestyle changes has many benefits that are truly worth the effort. Just some of them are:
– achieving life goals,
– finding stability and balance in all segments of life,
– improving relationships,
– reduction of delays and waste of time,
– increase productivity,
– more free time for hobbies,
– reduction of frustration,
– career advancement,
– increase in life satisfaction,
– improving health.
Time Management before and now
During the 1970s, the successful organization of time was based on the ABC priority method. Any project or task on List A is considered the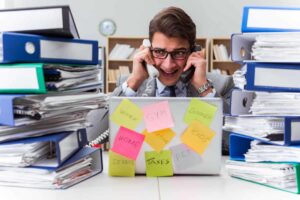 most important. This is followed by list B where there are minor important tasks, and on list C are the least important tasks and responsibilities for which you do not have to set aside time immediately.
Over time, this method has changed and updated, but today the work environment, the way of doing business and the possibility of allocating priorities to lists have also changed. Somehow it seems like everything could be put on list A, but that's not exactly the case.
Today's time management
In today's digital age, it has become too difficult to draw the line between work and private life. It's not uncommon for a computer to turn on,
open an email inbox, and get started in the wee hours of the night. It seems that technology has made it impossible for us to simply be "offline" after working hours, but we are already at work all the time.
Time can be an ally in the business of small and medium-sized companies, but it can also be a big problem if something happens very often – lack of money and / or employees. Then there is little time, and the projects in front of you must be completed by the set deadline.
Software solutions for project management (PM)
Project management software (PM) will not do the job for you, but it will certainly make it easier (and faster!). The best and most professional applications cost and are rarely needed at lower levels so we will help you with the top ten free ones.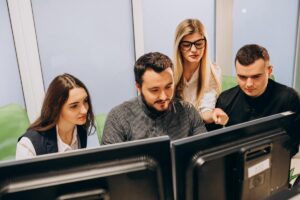 We selected below top ten free(mium) project management applications based on the number of users, available options in the field of project management, taking into consideration user reviews, storage space, simplicity and competitiveness with professional tools in this field.
It's completely free for an unlimited number of users, but also limited to just five gigabytes of space per month, which can change if you pay $ 39 every 30 days.
Pluses
It allows real-time communication through group chat, offers video conferencing calls, instant messaging and acts as an alternative to Dropbox. It is also interesting to be able to plan in how many hours you would complete the project and then compare how much time it took to complete it, but divided into each task separately.
Cons
Users can confuse PM tools with those used for customer relationship management (CRM) and this happens too often with the growth of workload.
Unlimited number of users, unlimited number of projects, unlimited data storage, beautiful design, "countless" possibilities, optimized for communication… It has practically everything to be the best PM tool on the list, but …
Pluses
They are mentioned mostly in the description, but it should be mentioned that administrators can easily assign permissions to each of the users and monitor them.
Cons
This is where the "but" comes from. Navigation is not the best; it can be complicated and it lacks some of the features needed for quality work. However, on the positive side – authors are well aware of that so they are in the process of the Freedcamp usage & interface simplification.
It's ideal for IT teams and the only thing that pays is the cloud version, and that's $9 a month. But you should know that this version is far better than the one that does not bind to the cloud.
Pluses
It can be set up however you want and it is ideal for all IT professionals. You can make it to become whatever tool you want as it offers a view of all tasks, offers a Gantt chart, groups tasks, and is integrated with Google Drive and Dropbox. Even in the free version.
Cons
Not for beginners. Or rather, this is a tool for true professionals.
It has 140,000 subscribers and 1.4 million users. It also has 1.300 positive reviews and a total rating of 4.5 / 5. And it's free for teams of up to 15 people.
Pluses
It was designed by Dustin Moskovitz, who also worked on the design of Facebook. So, from that side, this is a flawless PM tool. Asana is also a great choice for teams because it can visualize goals, offer real-time interaction, monitor the flow of time when performing tasks … It even has an Android application.
Cons
There is no offline ability to work, search is not at the highest levels and customer service often lags behind with answers and (or) solutions.
It's free for up to five users on the team, but offers only two gigabytes of free storage, which is somewhat facilitated by the fact that Wrike is integrated with Google Drive, Box and iCal. Unlimited storage space, but also some other options, are available for $9.8 per month.
Pluses
Great tool for smaller teams primarily because it offers complete privacy. But without the paid version there is no point in using Wrike.
Cons
Exactly that part with payment, because only with payment you get a Gantt chart, time tracking, real-time support … In short, the free version is only "pro form", you get practically nothing with it.
iPhone, iPad apps and integration with Dropbox, GitHub, Zendesk and Google Drive make MeisterTask more than an interesting free PM tool.
Pluses
Unlimited storage space, time tracking, collaboration with internal and external users… These are all advantages that make it worth using MeisterTask. In addition, communication is simple, the entire tool can be customized to suit you and customer support is at the highest levels.
Cons
It's still a remarkably new tool so it still doesn't work completely reliably, but that will change over time and MeisterTask could easily end up at the top of this scale.
Users compare it to Microsoft Project because of the features it offers, but also because of the complexity. It can generate Gantt and PERT diagrams, display reports in HTML and PDF formats, and offers a variety of planning and management tools.
Pluses
It's hard to say what can't be done with this PM tool because it offers it all. Free! The options listed in the tools above are part of GanttProject. All the way to one.
Cons
It's too complicated for anything but advanced users, the support you can get is strictly community-related, which is not numerous and can only be found on specialized forums.
It offers an unlimited number of users, but only ten megabytes of storage space which means you can't do much with the free version. Therefore, as for Wrike, "free" is only conditionally said. The paid version is $25 per month.
Pluses
Another tool that resembles Facebook in design, but that simplicity isn't the only plus, there's an incredible number of options related to Gantt charts, which can allow users to set complicated tasks and goals and then simply monitor and analyze them. There are also 50 templates in the database.
Cons
The need to pay because without it you are limited by growth, but also by the fact that you can only work with one project.
There are three programs in "symbiosis" and they are all free. These are 2-Plan Desktop, 2-Plan Team and Work 2-gether. Of course, there is also a paid version, and it offers some additional benefits.
Pluses
In addition to all that the competition has to offer, this PM tool stands out by offering an animated display of graphs, but also the simplest way to coordinate tasks as well as track them.
Cons
It is complicated, regardless of the detailed instructions that come with it. And the free version is limited, so you still have to pay $15 a month for everything on offer.
It depends on the community and it is involved very directly and enthusiastically in all the improvements so this is more than an interesting PM tool. At the same time, everything is free, so what is offered is immediately in the palm of your hand.
Pluses
It offers most of the possibilities like other PM tools on the list, it is an extremely fast tool, it can be edited as you like …
Cons
It is a beta version, so bugs and problems of all kinds are too common, and yet it is not ideal for business.
Time Management Tips and Tricks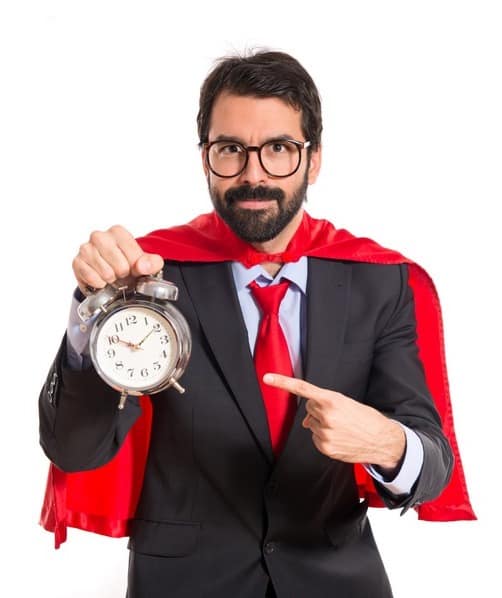 1.  Create a daily task list
2. Prioritize your tasks
3. Do the most critical tasks in the morning
4. Track your time
5. Minimize distractions
6. Avoid multitasking
7. Use time management apps and tools
8. Perform audits of your time weekly
9. Create meeting agendas
10. Don't wait for inspiration to start working
11. Schedule your breaks12. Keep a list of backup tasks
13. Organize your desk, task list, inbox, etc.
14. Use your calendar
How to Improve Your Time Management Skills
– Treat your time like it's money
– Prioritize activities and obligations
– Seek to reduce time wasters
Implications of Poor Time Management
1.  Poor workflow
2. Wasted time
3. Loss of control
4. Poor quality of work
5. Poor reputation
We are pretty sure you will be able to find some PM solution from that list that suits well your business need, your level of knowledge, and most importantly – your budget