If you're a small business owner, you might be wondering how artificial intelligence will impact your business. There's no doubt that artificial intelligence is becoming more and more prevalent in today's society. From personal assistant apps to self-driving cars, it seems like AI is everywhere.
So what does this mean for small businesses?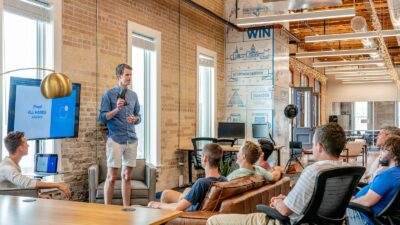 Overall, AI will likely have a positive impact. For one, It can help with automating tasks that are time-consuming or repetitive. This can free up employees to focus on other tasks that are more important or interesting. Additionally, it can help businesses gain insights from data more efficiently and effectively. For example, by analyzing customer purchase history, businesses can better predict what customers want and need.
Of course, there are also some challenges that come along with using AI aswell for small businesses. For example, if you don't have the right technical knowledge, it can be difficult to implement and use AI software. This technology is constantly changing and evolving, which means that businesses need to keep up with the latest trends in order to stay competitive. Additionally,  the cost of AI services and technologies can be quite expensive. Also, there is the challenge of finding AI experts and developers that can work on your project. However, as AI becomes more common and less expensive, these challenges are likely to become less of an issue for small businesses.
What is AI?
Artificial intelligence (AI) is the process of programming computers to make decisions for themselves. This can be done in a number of ways, but the most common is through the use of algorithms. These are sets of rules that can be followed by a computer in order to make a decision.
There are different types of AI, but some of the most common are machine learning and natural language processing. Machine learning is where a computer is able to learn from data without being explicitly programmed. Natural language processing is where a computer is able to understand human language and respond in a way that makes sense.
AI has a number of potential applications. It can be used to improve search engines, make recommendations, or even diagnose diseases.
This process is typically done through a technique called machine learning, which is where a computer is given a set of data and then left to learn from it. The end result is an algorithm, or set of rules, that the computer can then use to make predictions or decisions.
Are AI and Machine Learning a Threat or a Benefit to small business?
There is no doubt that artificial intelligence and machine learning are transforming the business landscape. These technologies can be both a threat and an opportunity. On one hand, AI and machine learning can make them more efficient and cost-effective. On the other hand, these technologies can also make it easier for large companies to dominate the market.
The key is to embrace AI and machine learning, and use them to their advantage. By automating tasks and processes, they can free up time and resources that can be used to grow and expand the business. Additionally, by using data analytics, businesses can gain insights into their customers and operations that they can use to improve their products and services. Ultimately, if used correctly, AI and machine learning can be powerful tools that can be used to compete in the modern marketplace.
The key seems to be finding the right use cases for these technologies and then investing the time and resources necessary to implement them successfully.
How Can AI Help Small Business Owners?
Small business owners can use AI to automate tasks such as customer service, bookkeeping, and marketing. Additionally, AI can be used to improve the accuracy of data analytics, which can help business owners make better decisions about their operations. It can also be used to develop custom applications that can help small businesses streamline their workflows.
There are many ways that AI can benefit the founders and owners, from reducing operational costs to improving workflows and customer service. Here are just a few of the ways that AI can transform your small business: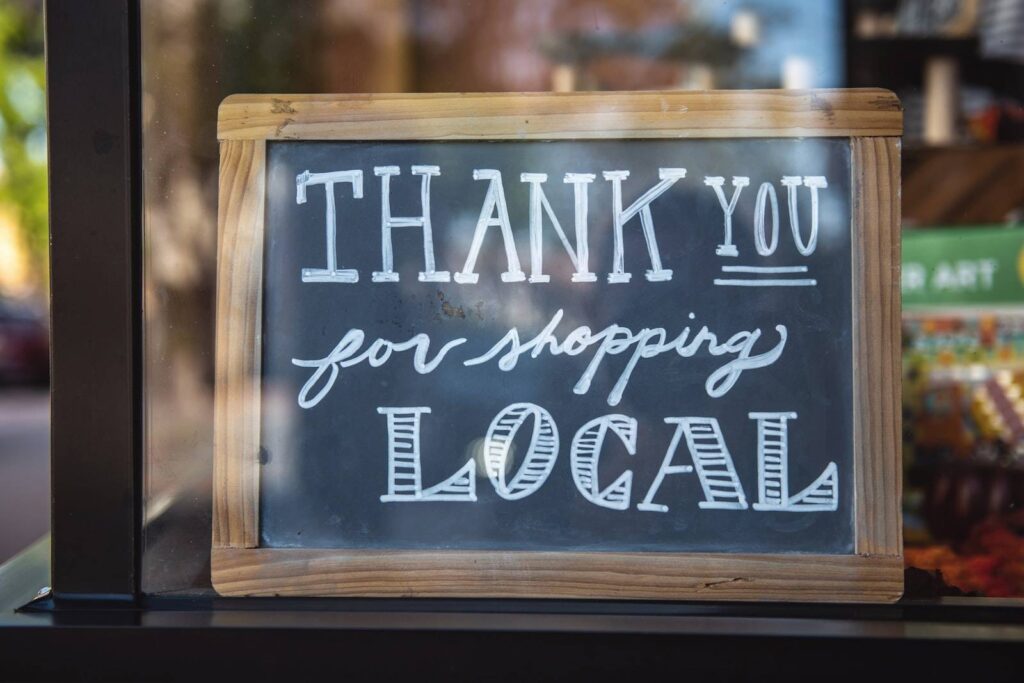 Automation of routine tasks
Artificial intelligence is transforming the way we live and work. By automating routine tasks, it can reduce costs and improve efficiency in small businesses.
In the past, businesses had to rely on human employees to perform routine tasks such as data entry and customer service. However, with the advent of AI, businesses can now use software to automate these tasks. This not only reduces costs, but also improves efficiency.
AI can also help small businesses by providing intelligent insights that can transform their operations. For example, AI can help identify opportunities for cost savings or process improvements. By using AI, small businesses can gain a competitive edge over larger rivals.
Improved management
Artificial intelligence can be used to improve a number of business processes, but its impact on management may be the most profound. After all, AI has the potential to automate many management tasks, making businesses more efficient and giving managers better data to make decisions.
In the near future, AI will likely be used to automate routine tasks such as scheduling meetings and managing email. This will free up managers' time so that they can focus on more important tasks. AI can also be used to help managers make better decisions by providing them with data that is easier to track and analyze. For example, AI can be used to monitor employee performance and identify areas where improvement is needed.
In the long term, AI may even be used to replace managers altogether in some cases. For example, if a company's operations are mostly automated, it may not need human managers at all. Alternatively, if a company uses AI to help managers make decisions, the role of managers may become more focused on strategic planning and less on day-to-day operations. Either way, it is clear that AI will have a major impact on management in the years to come.
Improved marketing
Small businesses can use AI-powered marketing tools to automate personalize messages, and improve customer support. These tools can help businesses save time and money while providing a better experience for their customers.
With chatbots, small businesses can create automatic responses to common questions, freeing up time for employees to focus on other tasks. Email marketing campaigns can be personalized and automatically generated based on customer data. And AI-powered CRM software can help businesses keep track of customer interactions and preferences.
Improved writing
Creating content for your website, social media, and marketing materials can be time-consuming, and it's not always easy to come up with fresh ideas. But what if there were a AI way to get help with your writing?
Artificial intelligence is increasingly being used to create documents of all kinds, from emails to news articles. And while AI writing tools are not yet able to produce finished pieces on their own, they can definitely help you write faster and overcome writer's block.
Improved HR management
AI is poised to change the landscape of HR management for the better. By automating repetitive and time-consuming tasks, AI can free up HR professionals to focus on more strategic initiatives. Additionally, AI can help to improve the accuracy and efficiency of HR processes. For example, AI can be used to identify patterns in employee data that may indicate a need for intervention or coaching. By improving HR processes, it can help organizations to attract and retain top talent.
Organizations can use it to automatically screen job applicants and identify the most qualified candidates. It can also be used to monitor employee performance.
Improves overall efficiency
Organizations are always looking for ways to improve their HR management processes and become more efficient. One way they are doing this is by turning to artificial intelligence.
Ai can help organizations with a number of HR tasks, such as recruiting, performance reviews, and employee retention. By automating these processes, organizations can save time and money while also improving the quality of their data. Additionally, ai can help identify patterns and trends that would be difficult for humans to spot.
Overall, ai has the potential to greatly improve HR management processes. However, it is important to note that ai is still in its early stages and there are some risks associated with its use. Organizations should carefully consider whether ai is right for them before making any decisions.
Conclusion
Artificial intelligence can be a powerful tool for businesses. By integrating AI into their operations, businesses can gain a competitive advantage and experience significant growth. However, the amount of data required to train AI can be daunting for small businesses. Nevertheless, the benefits of AI are too great to ignore, and small businesses that embrace this technology will be well-positioned for success in the future.